Member
Joined

Aug 18, 2009
Messages

282
Location
Credits
So I gave web.com a try and after 10 months they still haven't got me off the second page of google.

So today I called in to cancel the service and wanted to know how to take over management of the google and bing pages. After originally telling me a could, now they are telling me they will just delete the pages.

I spent some effort getting reviews ect and don't want to lose the work that I have done. Does anyone know a work around of how I can claim these pages.
I would think you should be able to transfer them over easily. Now will they allow you? What doe their agreement State?
Why did you sign up these fools anyway? Lots of negative reviews.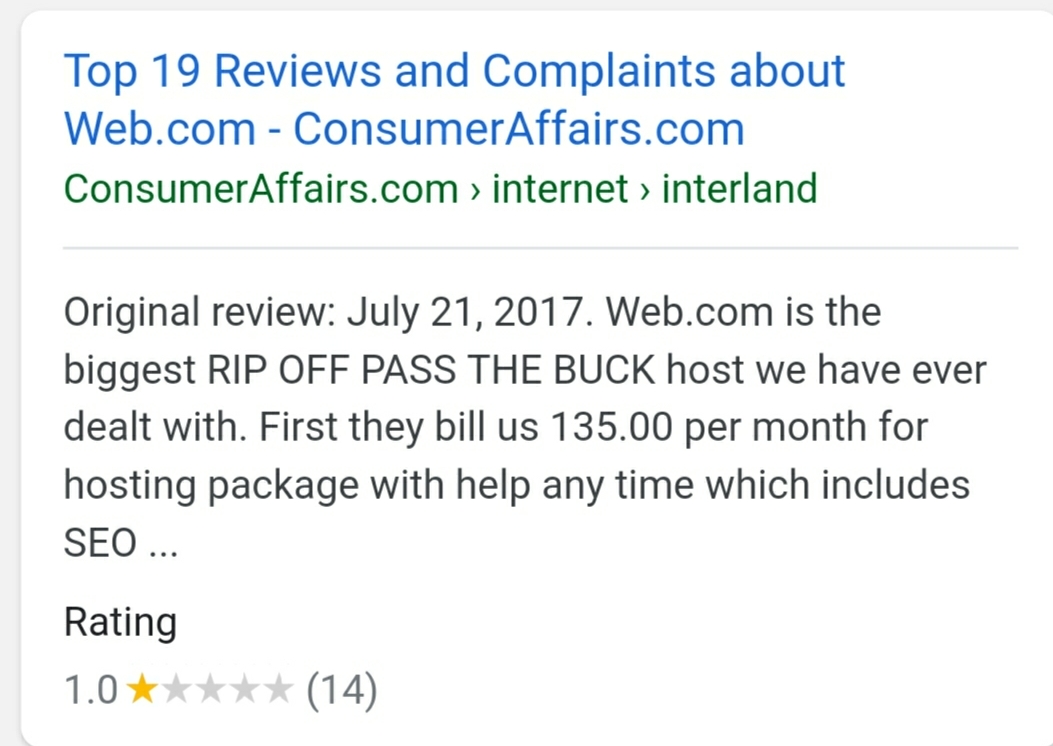 your not going to get any good SEO from a web.com or WIX self built site.

you need to get a real word press site built so a SEO pro can actually do something with it.
Supportive Member
Joined

Feb 21, 2013
Messages

1,257
Location
Credits
So I gave web.com a try and after 10 months they still haven't got me off the second page of google.
How much was it per month?

Supportive Member
Joined

Oct 24, 2007
Messages

5,790
Location
Credits
I would go with what Fred suggested first. Best case scenario is you let them know you're going to send an ownership transfer request and they oblige. Send it anyways and if they don't respond you'll likely have to verify with a postcard although you may get the option to verify by a phone call or text(if you're a Service Area Business). Worse case scenario is they delete them. What will likely happen is any Google+ pages or Youtube channels will be removed but the reviews will stick around and then you can go through the process of adding the listing and verifying it yourself.

There have been many times where I've worked with companies whose previous SEO/Internet Marketing company held the hostage and they deleted the pages. Or, the other SEO company screwed up trying to game the system and we had to remove multiple/duplicate listings and start over. When we added it to their account and re-verified the listing the reviews showed up.

Other option would be going through Google support and they may elect to do a video conference where you can show them business documents and they'll let you verify that way too.