Joined

Oct 6, 2006
Messages

111,236
Location
I started off the day a bit grumpy as I just got back from Vegas last night and my daughter was stickingly put a job on today's schedule and I have a million other things I could be doing on my day off
The customer wasn't happy to hear that I wouldn't be there at 9:00 as promised but rather at 11:00. This is the 4th or 5th time I've cleaned her carpet and she skipped a year. She's waiting to have surgery done as the last time she showed up for it her blood pressure was so high they wouldn't go through with anesthesiologist. She blew out two vertebrae lifting her 70 lb dog taking it to the vet to be euthanized.
She's very slight and has a bad case of osteoporosis so I made it clear that I wanted her outside of the house out in one of her many out buildings or back patio while I did the cleaning as I didn't need her slipping on the hose or sudsy carpet and surrounding vinyl floors.
And of course she made at least six trips in to offer me snacks and water and deal with her mail and such other things all the time dancing around piles of hoses and gingerly walking on wet floors.
She then offered me a delicious peach which was that it's perfect level of brightness and asked if I would like some more which led to more snack preparation and gift baskets.
She asked me to just clean the center of her extra rooms but once she saw how nice they came out later on she asked me to go back into those rooms and clean under the furniture which of course was wood,
I just kept my 3.0 pie shut and smiled alot . But I did make mention that I would never be able to live with myself if she slipped again and ruined another vertebrae and she promised to be extra careful.
She gladly paid the bill which was twice of what it was last year due to extra rooms and bidenomics.
I got a compliment of how hard a worker I am and the promise to bring my drypod back soon
She told me three times to yell at my daughter for booking her on my day off, which I wont.
And I'm stoked on my snack for the 39 minutes drive home..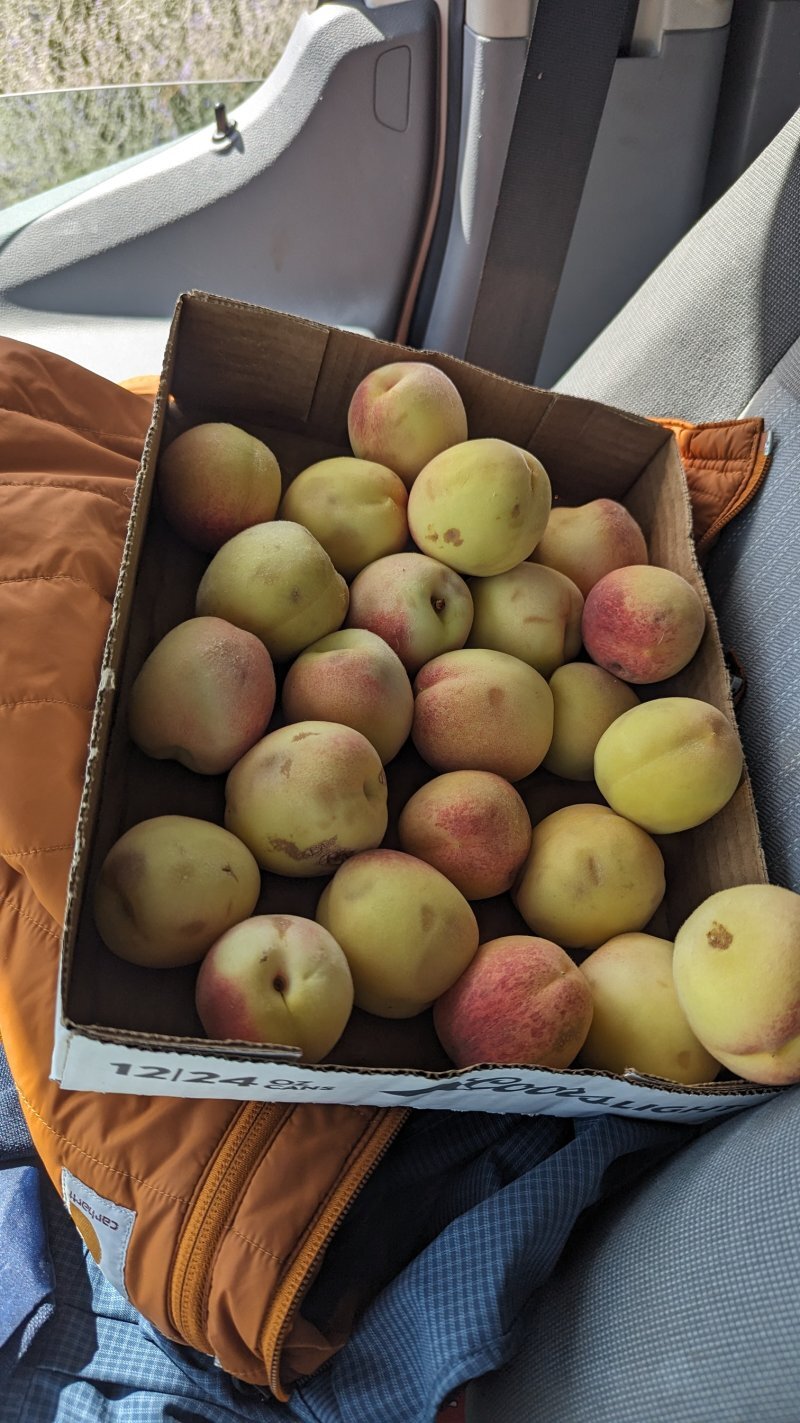 Last edited: