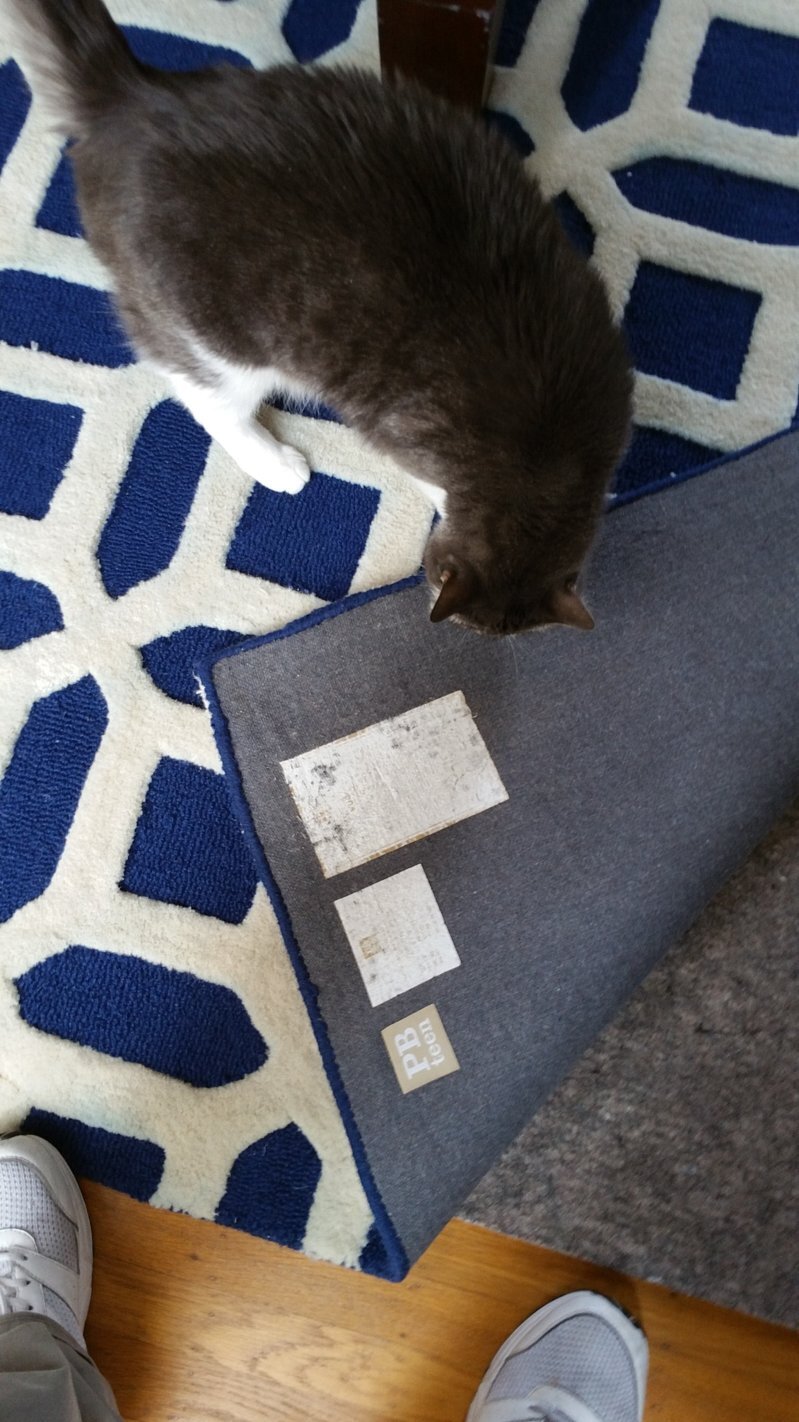 A rug came in while I was in Thailand. Tech submerged it. The backing was dyed cotton. The rug had some urine on it. The blue from the backing ran into the white and shrunk the rug.
He sent me a photo of the rug in the tub with the water Blue and exclaimed "I've been Sabotaged"
Anyway I guess he thought he had corrected it and the photo he sent looked ok. The rug got deliverd, custy nice but not happy so I go to take a look.. I agree the rug looked worst then when I saw it.
I told her we learned lot while cleaning her rug and won't be cleaning rug like this again. I showed her the cotton backing and explained that this was the cause.
She was very understanding. I'll be paying for the rug and now we know not to clean these POS.