Joined

Jul 13, 2011
Messages

23,037
Auction includes:
One 12" AW29 Glide

One set of 2 AW29 Extender Benders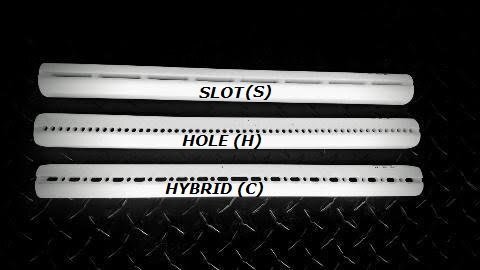 ​
GreenGlides makes carpet cleaning glides for all of the popular cleaning wands carpet cleaners use today. Traditional GreenGlides are offered in 3 different styles: Hole, Slotted, and Hybrid.
GreenGlides exclusive
Extend Benders
provide a sheer angle to the spray pattern on "AW-29", all 30 of it's knock offs and the Westpak 762
(WP12-2N)
By adjusting the spray to hit right behind the Glide you will get better flushing action and better dry times! (
much
better in both regards)
Most experienced cleaners agree that the maximum amount of water pressure that should be used with the stock jet set up on these wands is 300 PSI, with our Extender Benders installed you can now clean at 500 psi without fear of over wetting that carpet.
Virtually every other wand design for our industry has a sheer angle to the spray pattern for this very reason, now these wands can have the same performance as well.
*Due to countless imported versions of this 12 inch, two jet, S bend classic wand we are now offering two front to back width options to provide a fit that does not stress the glide and seals well along the bottom edge
.
How to measure.
$250+ Retail Value
Starting bid $130
Minimum bid increment $2
Auction ends Wednesday September 21st at 9PM ETS/6PM PST
Last edited: