Last week I cleaned 2400 sqft of older white carpet in a very large house on a private ranch. The customer had many dogs that were doing dog things on the carpet. The customer had only cleaned the carpet himself over the years with a Bissell. The carpet was awful and full of dirt and neglect. It was filled with so much soap residue it was killing my suck. After working for an eternity on the place, I get a call from the customer about 2 hours after I left about stains wicking up. There was a trail in the living room carpet where the customer poured dish soap in attempt to clean the carpet himself. No matter what I told him before about his animals and wicking, it just went in one ear and out the other. As a courtesy I agreed to go back today and take care of the stains.
So I showed up and the entire carpet had mud tracked in from his dogs. The carpet was a mess. Yes, there were urine spots that wicked, but the amount of new contamination was stunning. Whatever, I swallowed my pride, put on my 4 gallon Ryobi backpack sprayer, and soaked the carpet down with Angry Lemon. I then diaper scrubbed with a microfiber pad attached to my Odyssey. (I couldn't use my Vibe because the new pump that I bought 3 months ago had already stopped working. Ordered a new $300 pump. I'm pissed!) The Odyssey did the job just fine. Thank God for Encap. Constantly saving the day and good for the environment. I should have just encapped to begin with.
Below is an after picture of the bathroom. I didn't take any "before" pics, but just close your eyes and imagine what Marty's Recliner must look like.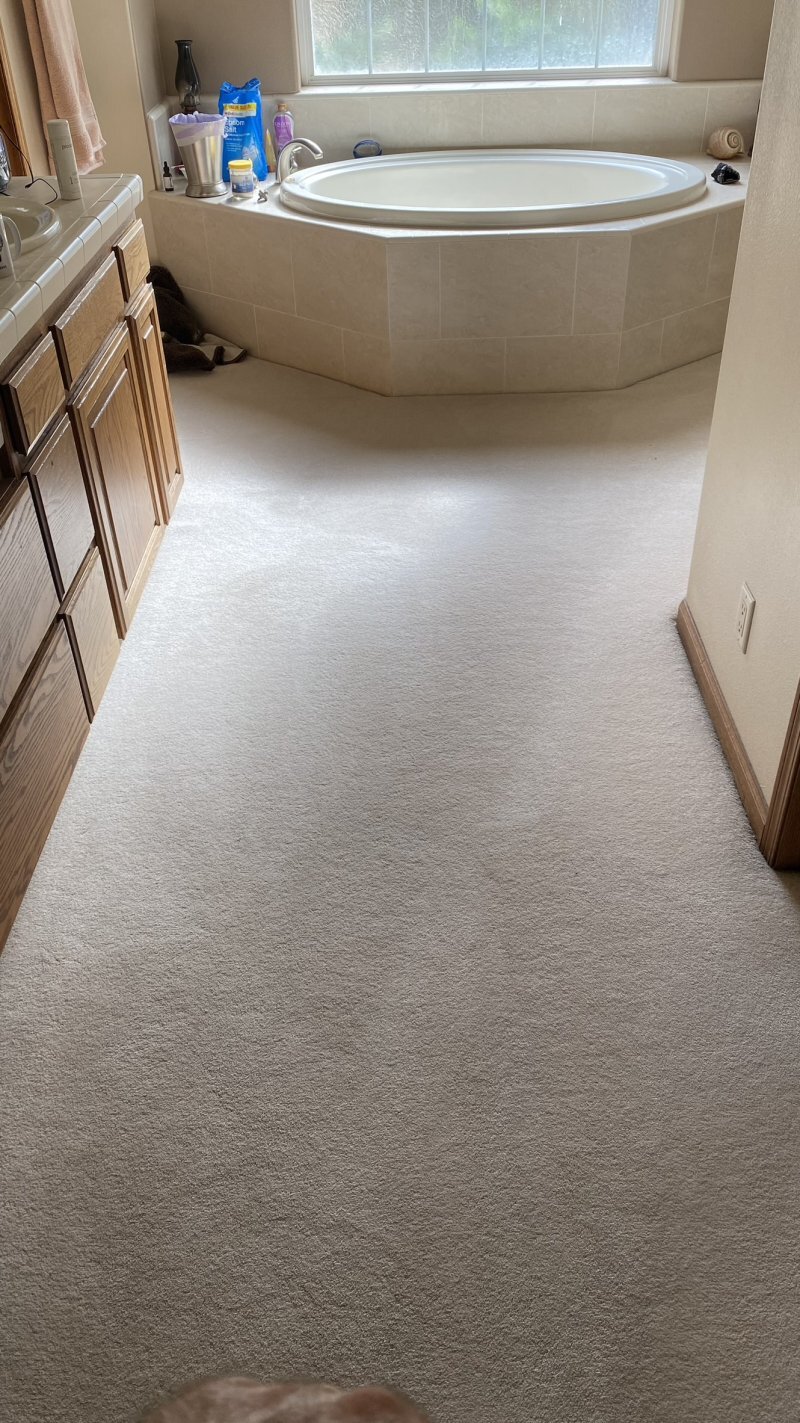 Last edited: