Joined

Oct 6, 2006
Messages

75,887
Location
Credits
Points

33,437
I'm writing this as if it were a local Yelp review for a company I hired to apply the vinyl to our new van..
My employees are telling me not to post it as they are worried that the guy is off his rocker and will retaliate..
- I recently hired **** to install a vinyl "wrap" on our new work truck. I gave them the exact artwork that I created, they just needed to apply the vinyl letters and some artwork. They have done the same on two other vans for us in the past as well as created our old website, an online forum for my industry as well as created our vacuum cleaner logo.
****** *****, whom I've know since 2001 appeared happy to hear from us again, it's been a while, and was excited about this project. It took longer than it should have to get a quote but I was relieved to see that the price was the same cost that I paid to have virtually the same "wrap" applied to another vehicle at our Nevada location.
What happened next was a comedy of errors on ***'s part that still has me in disbelief..
It took four appointments to finish the project, each time with us having to reschedule jobs or not book appointments and us having to pay employees to deliver and pick up the van.
What we got was very slow sloppy work with all sort of excuses, notably that the "rookie" who was doing the install was having a tough time. Their words, not mine.
The vinyl was not applied correctly and started to peel up right away, wrinkles and creases, slices and bad cuts all over. When we took it back a 4th time to have it completed, the wrong color was used and many areas were now ruined from over use of the heat gun.
After the 4th visit and the fact that they were OK delivering to this shoddy work I completely lost faith in ****
We asked Jeff to send someone over to remove all the vinyl and told him we would have another company redo it. Somebody at **** decided that the sides looked "OK" so they only removed the back artwork. The sides are not "OK", vinyl is peeling away and they made a mistake on the artwork (that they created in 2001) and say that because I signed off on it, they are not responsible for mistakes) A detail like this is only obvious once it's blown up to five feet tall, not in a jpeg.
My conversation with Jeff was unreal, he was yelling at me, telling me that "No one will notice" (great slogan for a marketing company btw) he accused my employees of peeling up the vinyl, and that because he's "over it" that I'm just out of luck, he is not going to spend any more money on this and that I would have to pay some one to remove the rest of his lousy product.
He actually hung up on me once, unreal, in a small town like Santa Cruz to act like this and not be aware of the repercussions of horrible customer service. I was shocked at his behavior.
Greed, poor training or choice in employee, an owner who is absent to much in a business that is relying on his eye to be there to product professional work, and no respect for an old friendship has me blown away.
There are plenty of other multi media companies in town, as a local businessman who goes waaaay out of our way to make sure our clients are thrilled with our product, I highly recommend NOT getting involved with *********, they just don't care.
here are just a few examples of the bad workmanship and mistake in the artwork..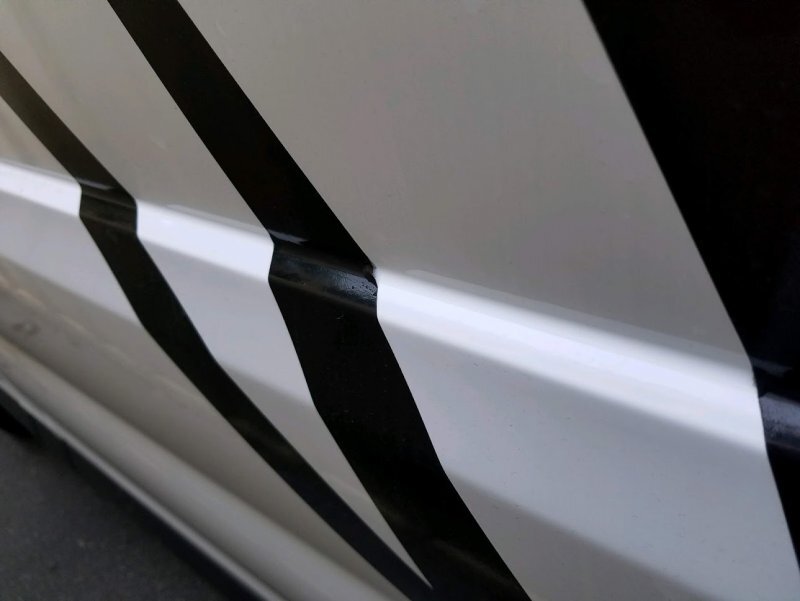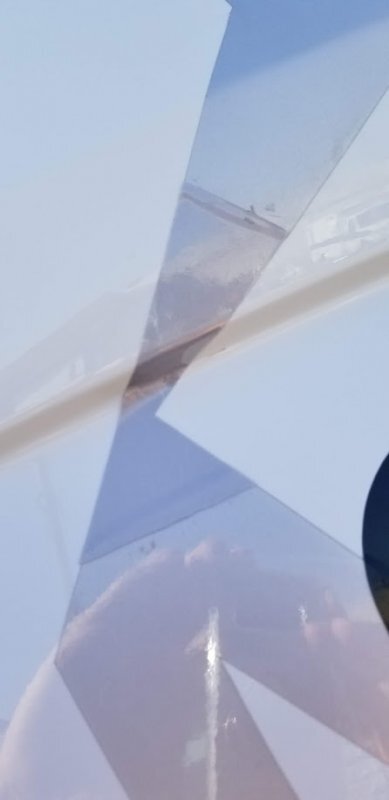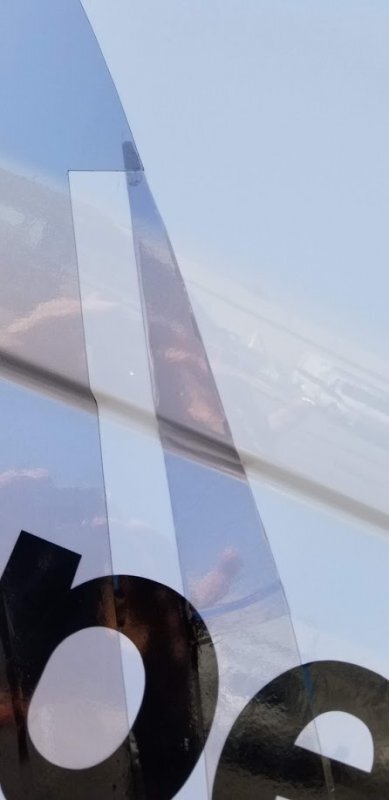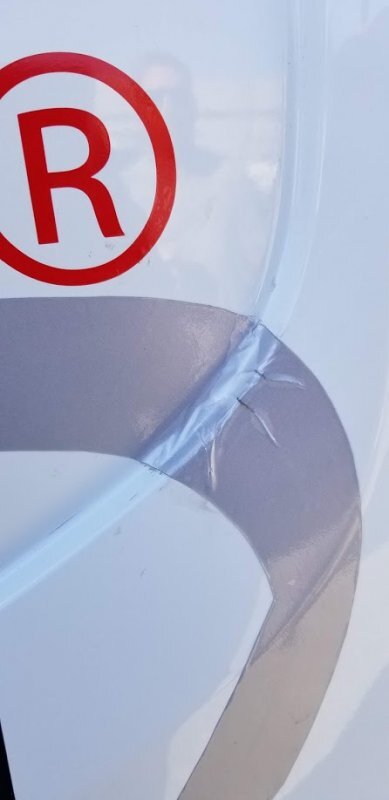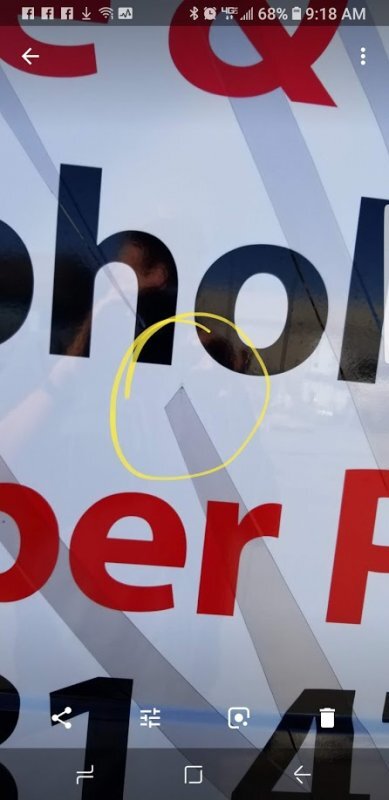 Last edited: